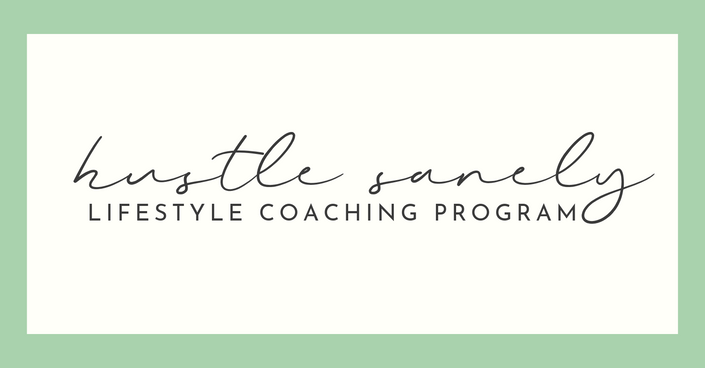 Hustle Sanely Lifestyle Coaching Program
Prioritize your tasks, manage your time, and ditch your doubts so you can accomplish your goals without sacrificing your mental health + relationships
Watch Promo
During this 6-week program, I come alongside you and teach you how to prioritize your tasks, manage your time, and ditch your doubts so you can accomplish your goals without sacrificing your mental health + relationships. We spend the first 2 weeks digging into some mindset work and then we dig into creating a schedule that allows you to optimize your time so that you can be truly productive toward making your dreams happen, sister!
Your Instructor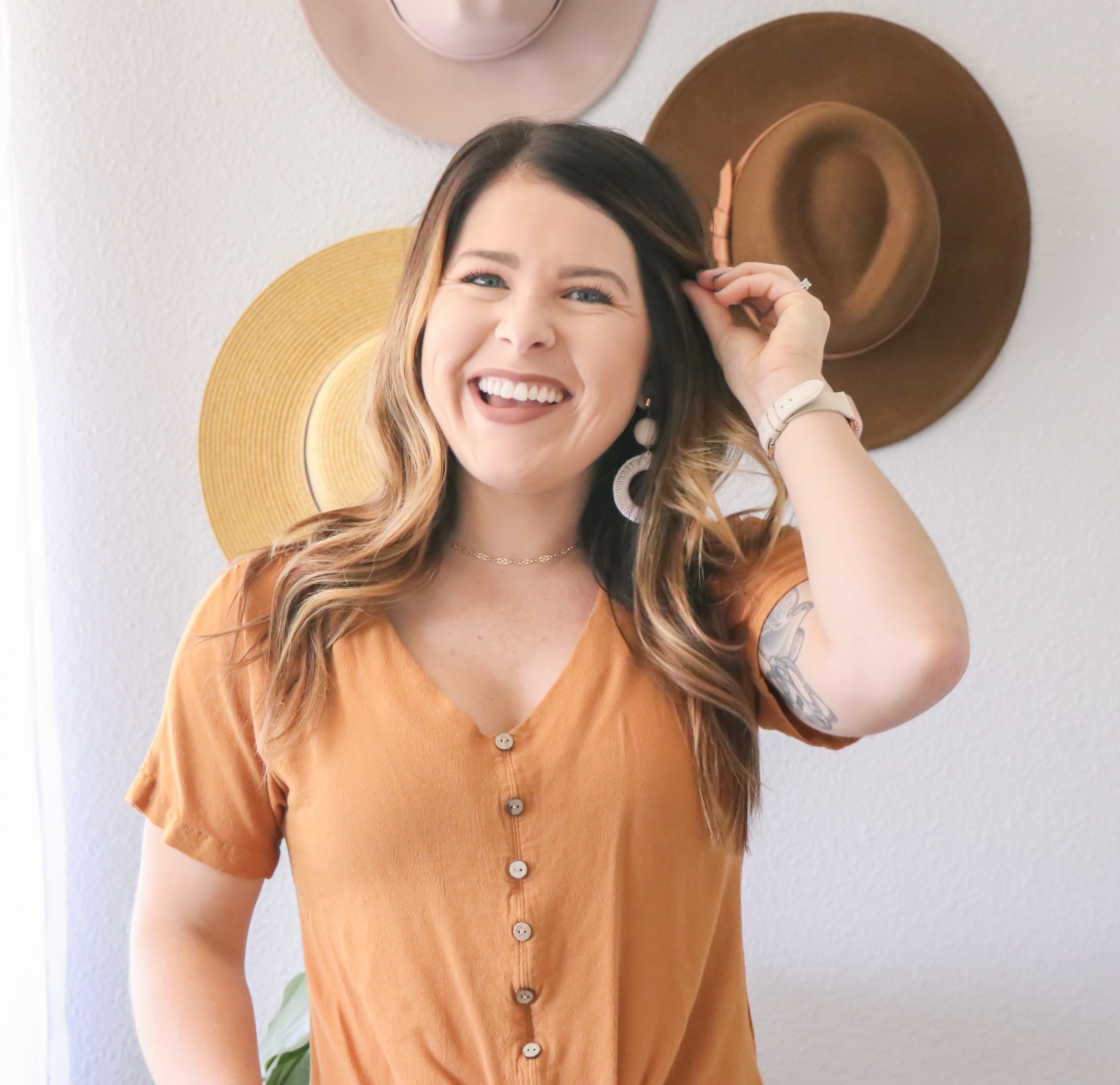 I'm a Jesus-loving, Tampa-based creative + lifestyle coach who helps busy babes ditch doubt, fill their cups, and get stuff done without losing their minds, or as we call it around here: how to #hustlesanely!
I create programs and products that help you overcome limiting beliefs, get clear on your vision, organize your schedule, optimize your time, and accomplish those big dreams you've tucked away in your heart. I also design graphic tees so you can look super cute and be encouraged along the way.
Class Curriculum
Introduction + Welcome
Available in days
days after you enroll
Week 1: Take Your Self(Care) Seriously
Available in days
days after you enroll
Week 2: Goal Get It, Girl!
Available in days
days after you enroll
Frequently Asked Questions
Can I go at my own pace?
YES! You can absolutely go through this program at your own pace. In fact the 'DIY Babe' option was specifically created for this reason.
What is the difference between each option?
There is a full description of each option on our website here: https://www.jessicamassey.com/hustlesanelylifestylecoaching Please note that Option 1 (DIY Babe) is always available for purchase but Option 2 (Gimmie More Babe) and Option 3 (Go All In Babe) are only available 3 times per year.
I'm not a business owner. Is this program still for me?
Absolutely, girlfriend! This program was created for every type of woman out there: moms, teachers, side hustlers, bloggers, retired babes who want to invest in themselves, college students, etc!
What is your refund policy?
Due to the digital nature of the program, there is no refund available. Please make sure to read through each option thoroughly, and feel free to email any questions or concerns you have before purchasing the program to: jess@jessicamassey.com
Will the outcomes of the program differ based off of which option you choose to pursue?
Yes, and no. The program content itself is the same no matter which option you choose (DIY, Gimmie More, Go All In). However, Gimmie More & Go All In options include a community aspect because we at Team Hustle Sanely believe that we weren't created to do life alone. Option 2 - Gimme More Babe includes a private Facebook group with Live Q+A sessions once a week. Option 3 - Go All In Babe includes live community coaching calls for 60 minutes once a week. Other than that, the core contents of this program - readings, videos, and action step assignments - are game changers!
What if I can't make it to one of the meetings if I'm a Gimmie More Babe or Go All In Babe?
No worries, sister. You will be able to replay the FB Lives, and our meetings will be recorded so you can replay and catch up at your own pace if you happen to miss one! Woo! However, your opportunity to ask questions during these sessions will be unavailable.
What can I expect to get out of the program?
I'm confident that the material in this program is golden. What you put into this program is what you'll get out of it. You can expect assignments every week along with tangible takeaways that will teach you to build a schedule that allows you to pursue your dreams, conquer those goals and invest in yourself without sacrificing your mental health or relationships.
How do I access the program?
This program will be provided to you on a professional, user-friendly learning platform called Teachable. You will receive an email upon purchase with a link to create and log in to your account. From there you will have access to all the program videos and training materials for life.
Are payment plans available?
Yes! Payment plans will be available for the Gimme More Babe + Go All In Babe options only. They will look like this: Gimme More Babe: 2 payments of $155 Go All In Babe: 2 payments of $255
Can I purchase if I'm outside of the U.S.?
Of course! These digital products are available for anyone with access to a computer. Here is a time zone converter for your convenience to make sure you show up at the right times! : https://www.thetimezoneconverter.com/
I'd like more 1-on-1 guidance. What can I expect?
Perfect. While I'd love to spend an entire hour speaking to your goals and business specifically, the Community Coaching Calls included in the Go All In Babe option are for our entire community. However, I'd love to chat with you in a more personalized way via my Clarity Calls. Visit: https://www.jessicamassey.com/claritycalls to schedule and learn more.
Can I share this program with a friend?
Each purchase is good for one person. I put a lot of my heart, time and energy into creating this program for you. Sharing is caring, but in this case, we ask that you do not share your access to the program with anyone. Teachable is able to track all users and member logins, so don't be that girl.
When will options 2 + 3 be available again?
While option 1 is always available for purchase, options 2 + 3 will be open for enrollment 3 times per year. The next enrollment period is January 2020.